This screen print is from a photograph I took while in Los Angeles.
I was drawn to the simplicity of the central Building. and the brilliant Californian light.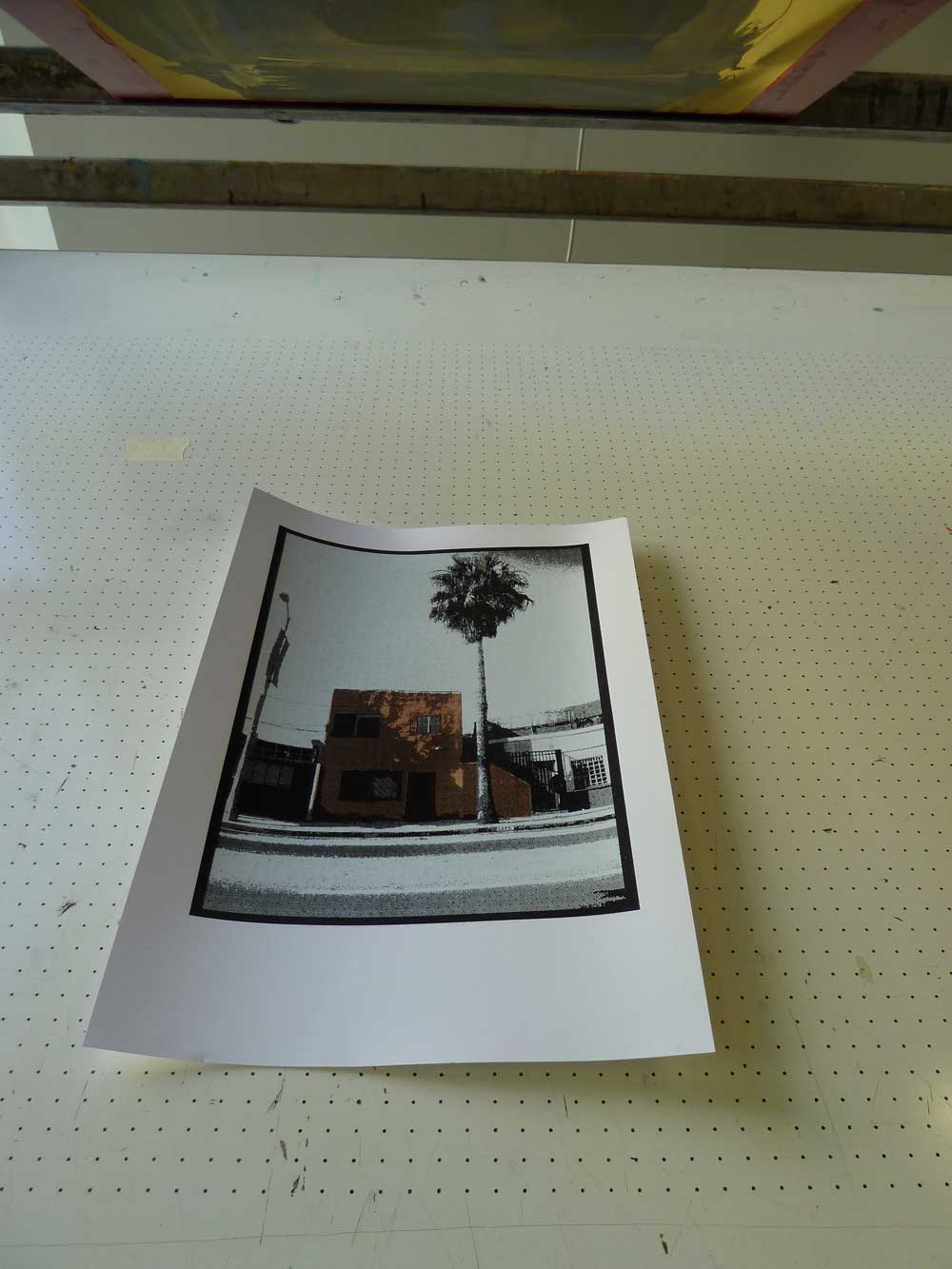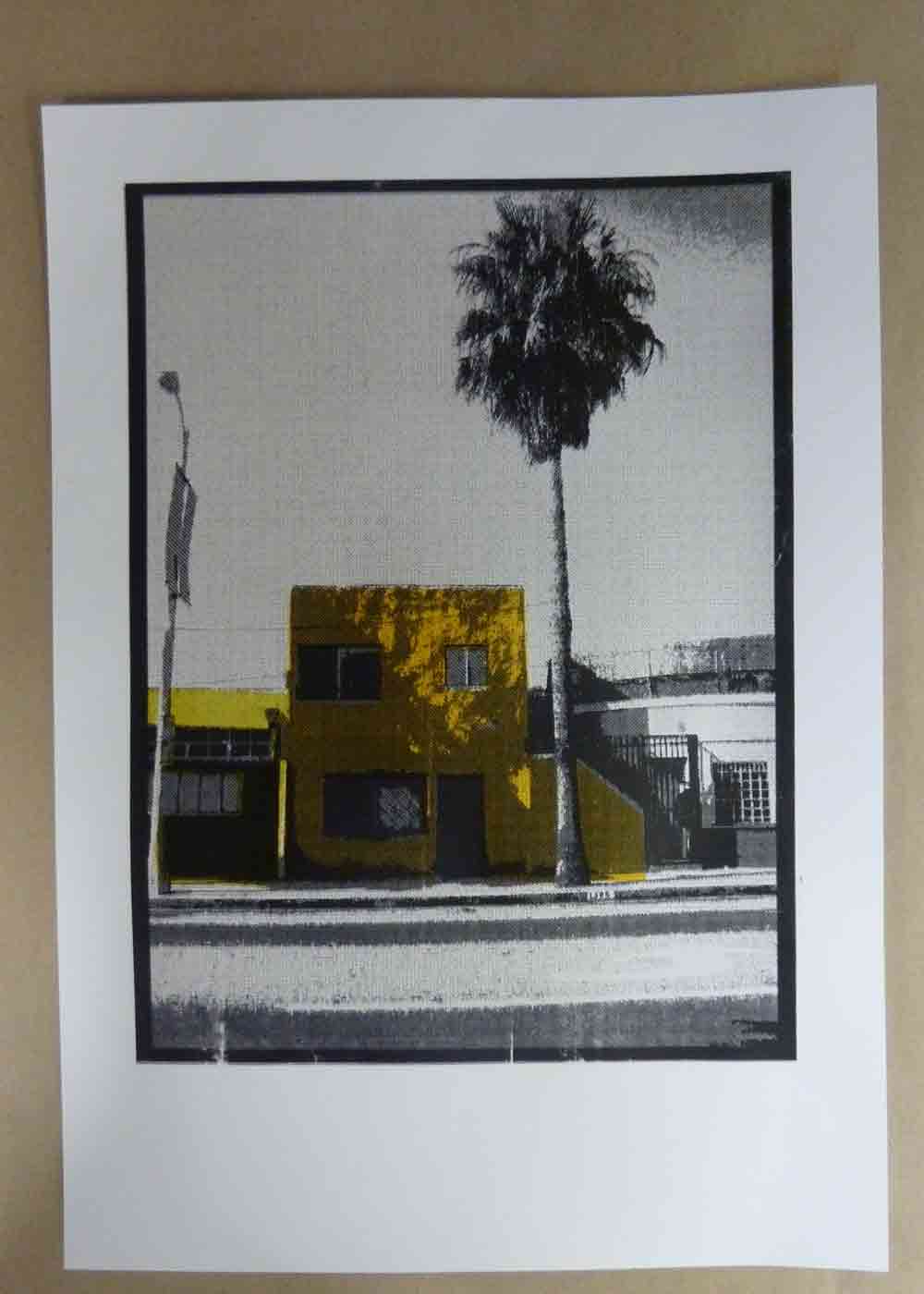 Venice Beach Building. Screen print on bright white card.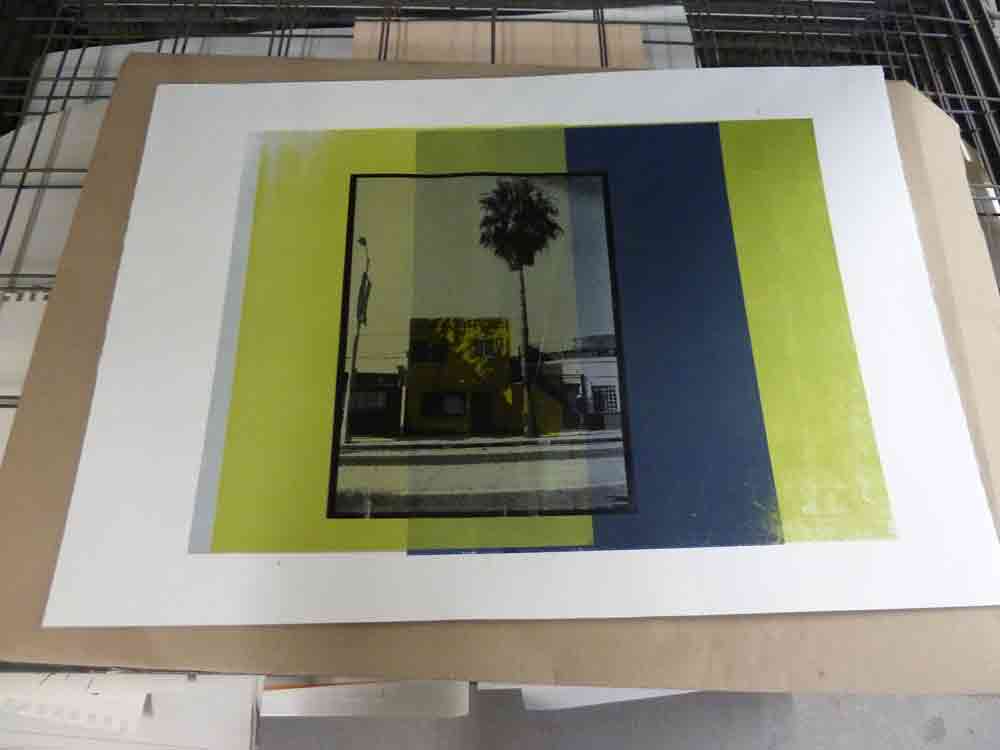 Venice Beach Building print with a green and blue striped background, on Somerset water colour paper.
Drying in the rack.