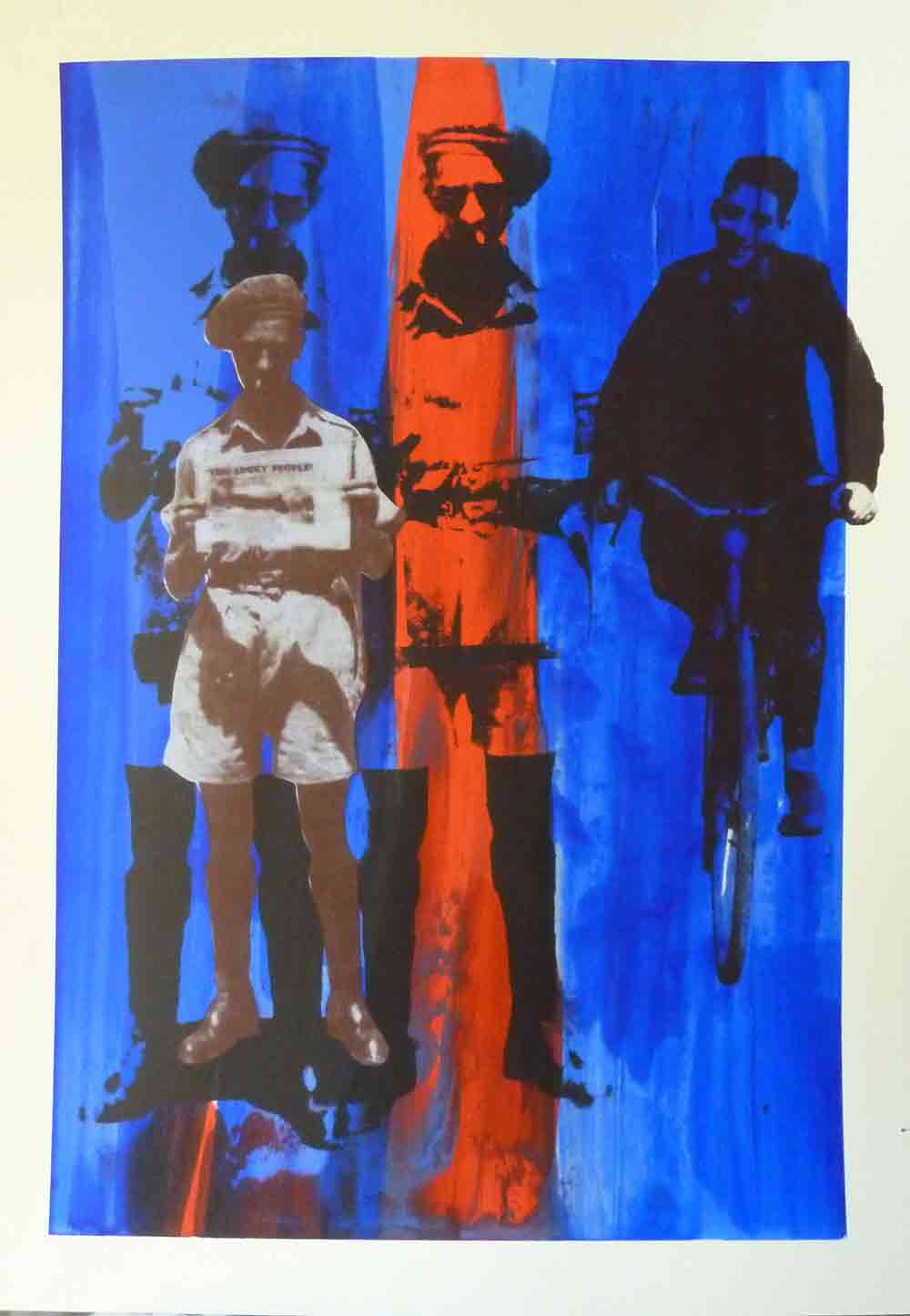 Screen print on card with abstract background.
These screen prints are from a series I have made exploring the nature of luck.
They feature my Father on his 18th birthday when he received a brand new bicycle 2nd of December 1938.
And a picture of him in uniform in Athens Greece on the V.E. day May 8, 1945.
The headline on the newspaper reads "YOU LUCKY PEOPLE"
This was a catch phrase of the popular comedian Tommy Trinder
The paper is called the Union Jack, this was the forces newspaper during the war years.
The image reflects 2 periods of Luck.
lucky to get a new bike for his birthday.
Lucky to get through the war without being killed.
His birthday luck ran out later that day when the bike was stolen In Liverpool.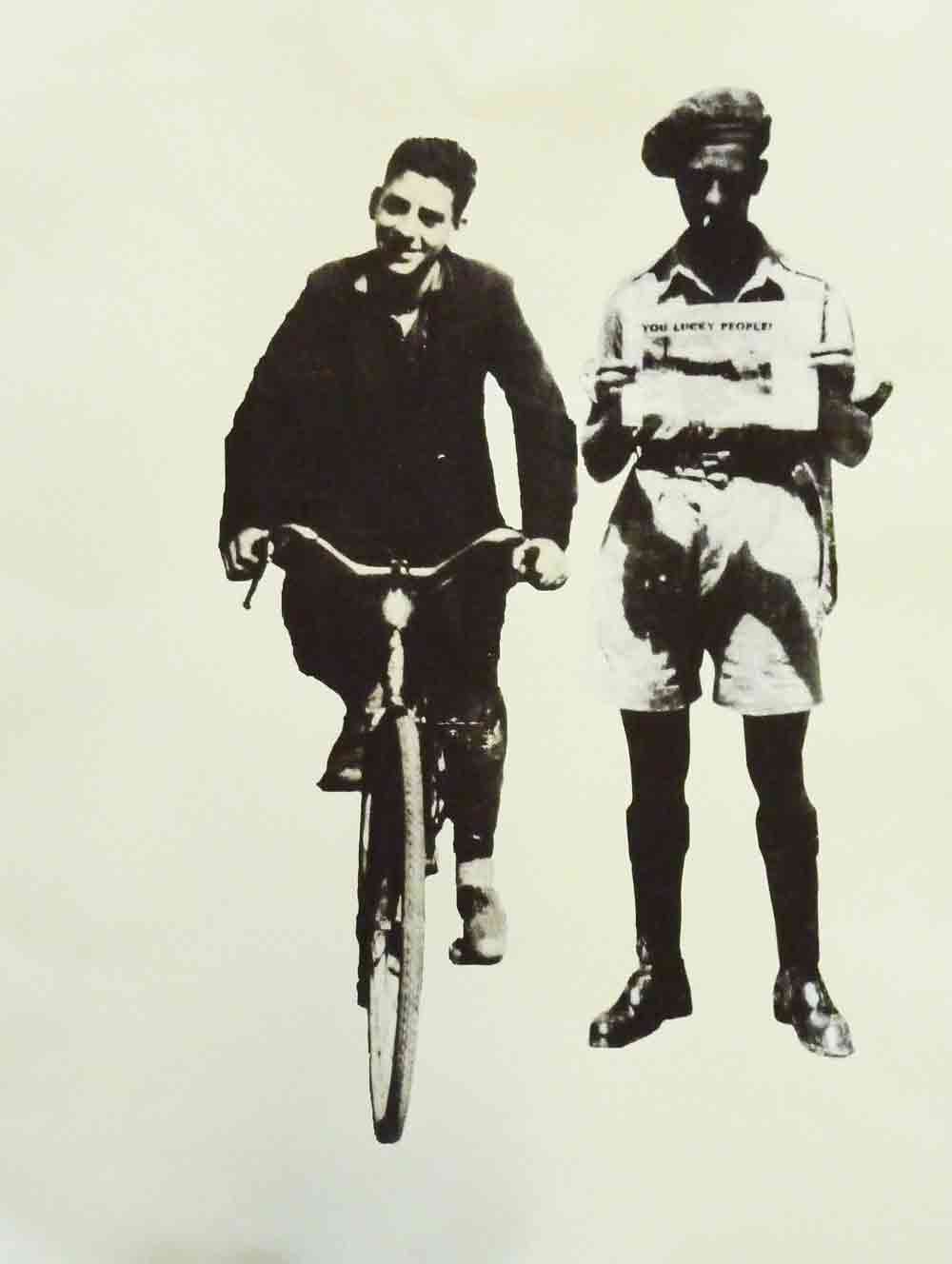 Screen print on Somerset water colour paper.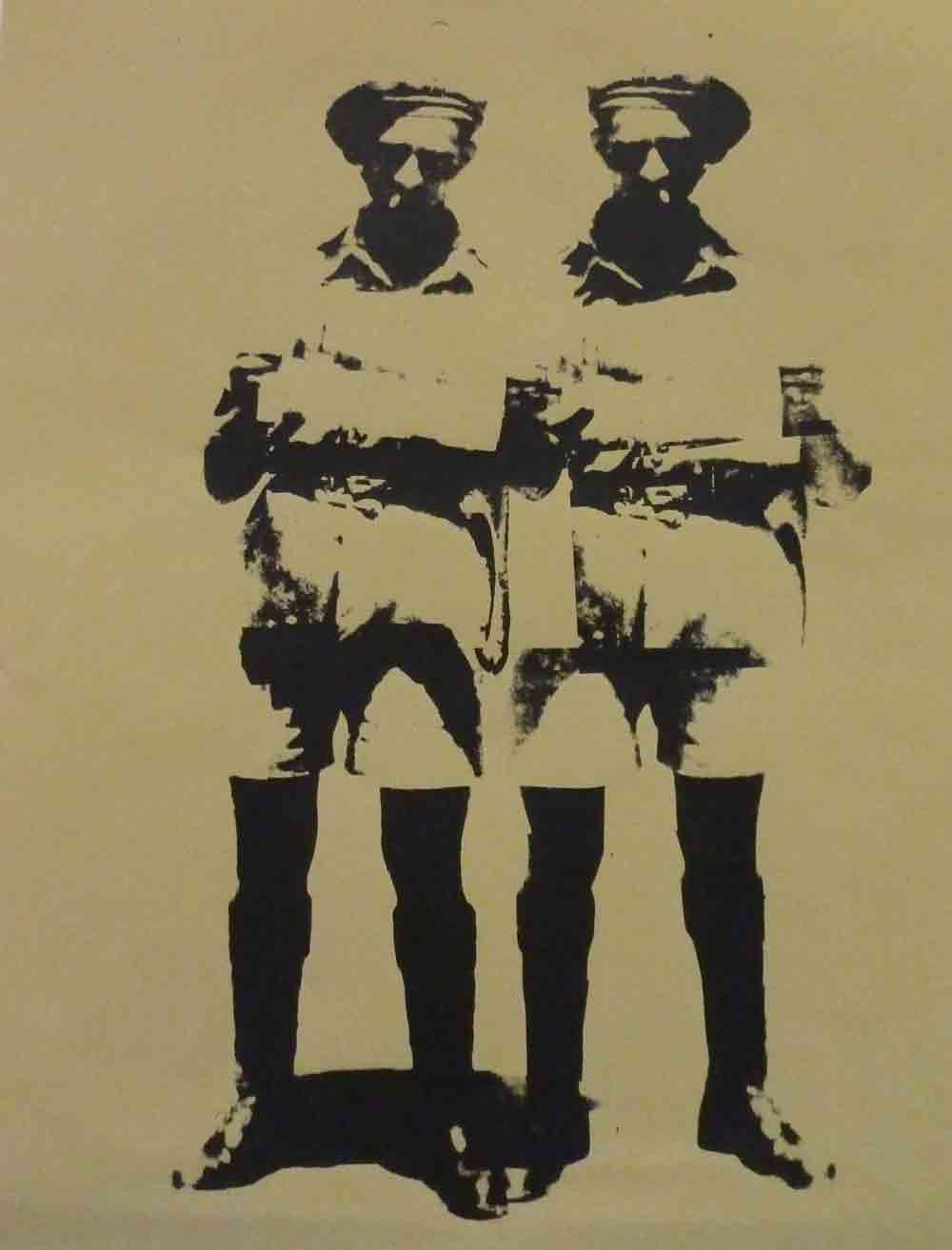 Screen print on sugar paper.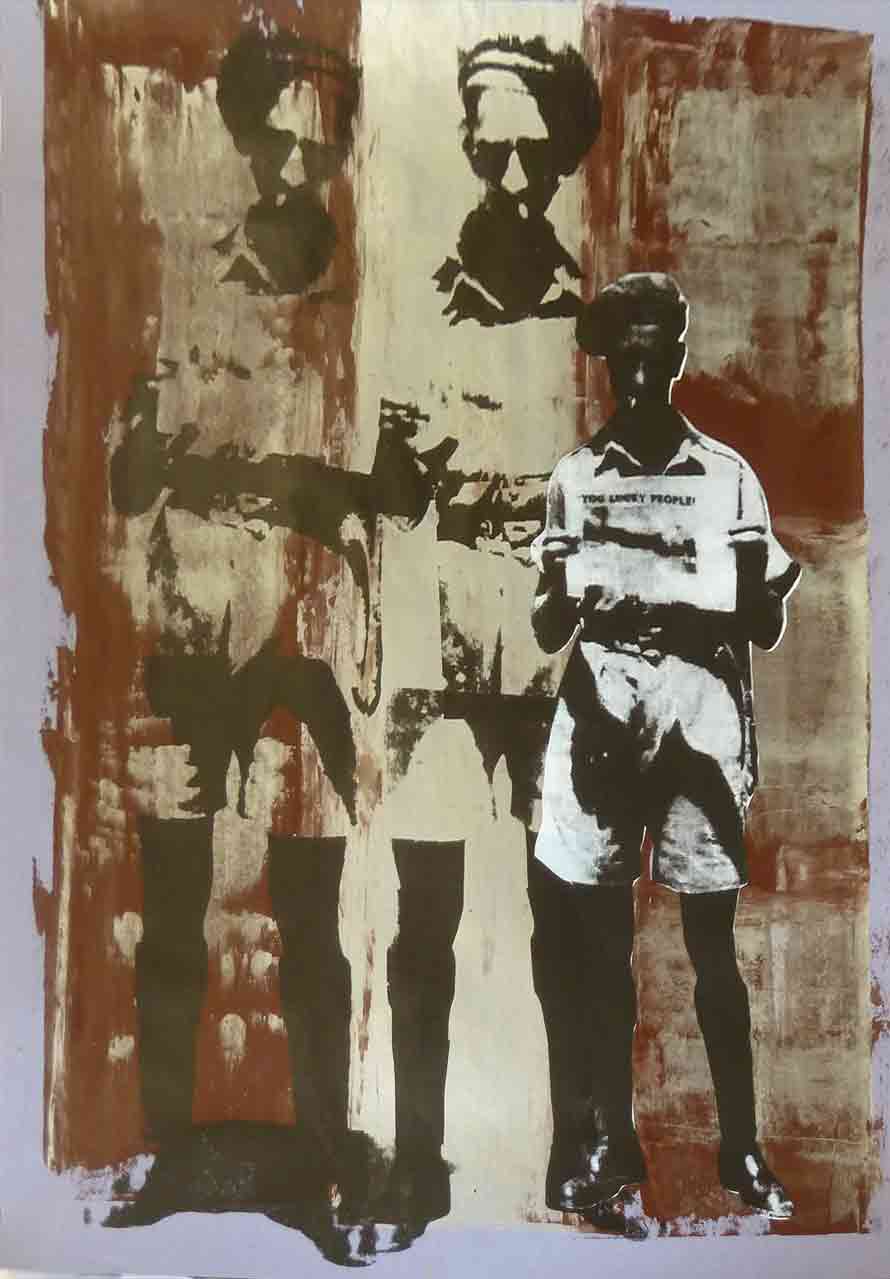 Screen print on sugar paper.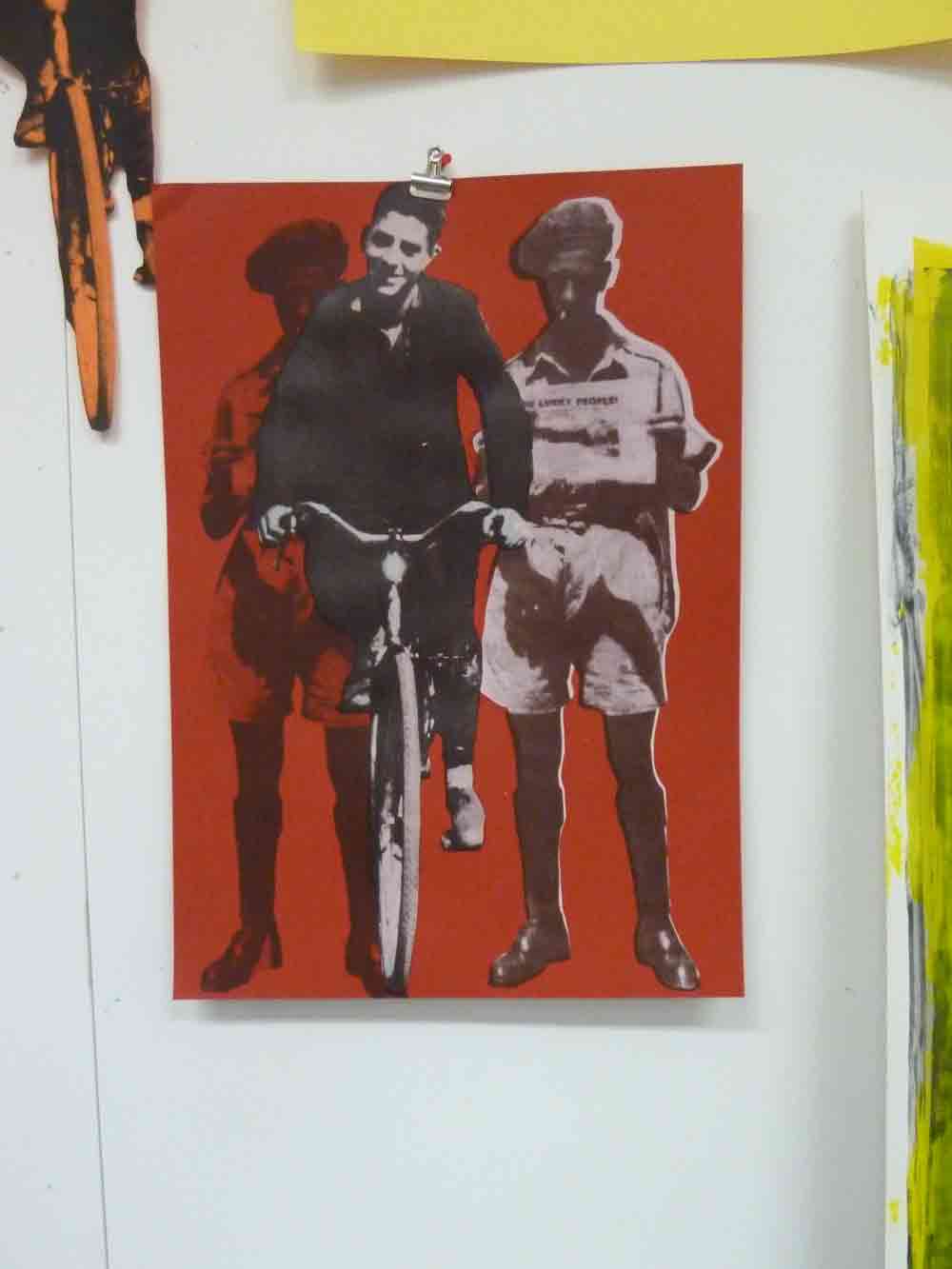 Screen print cartridge Paper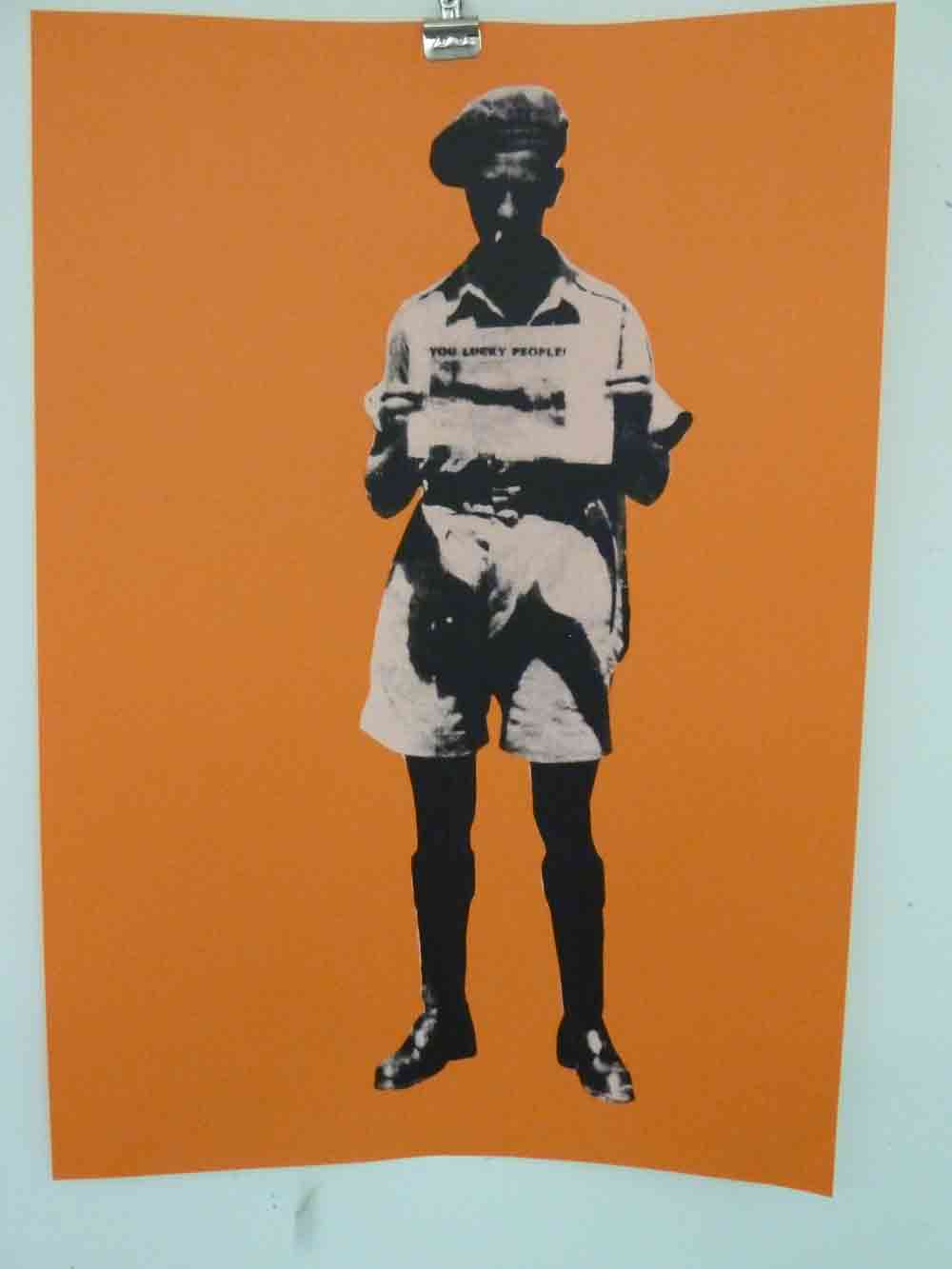 Screen print cartridge Paper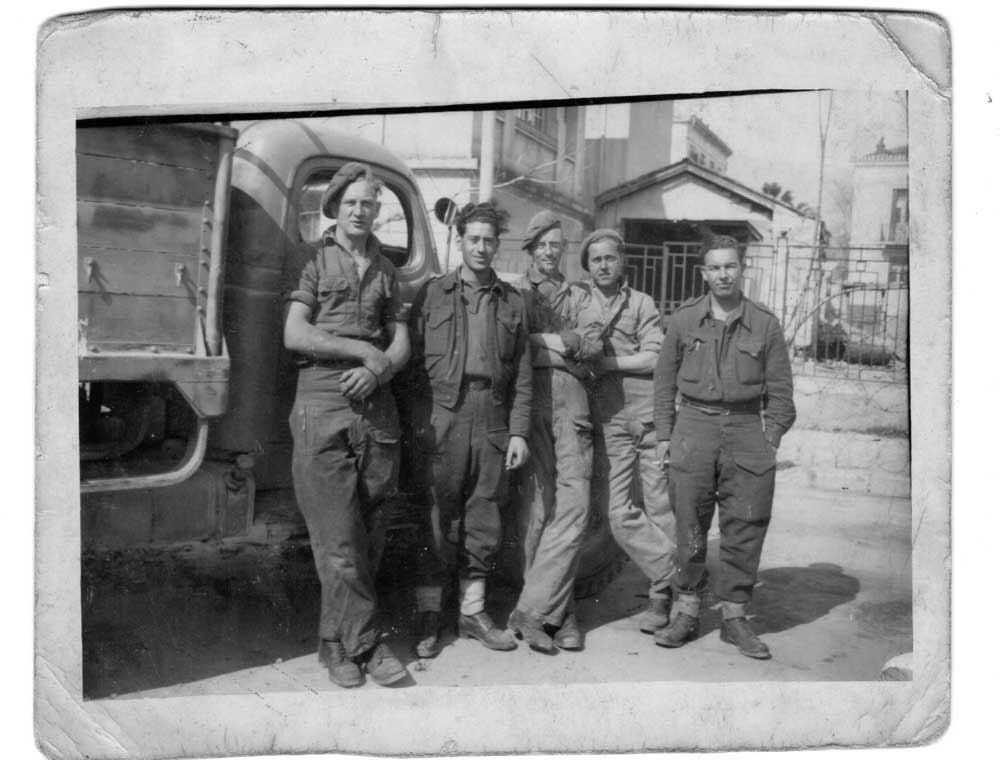 Photograph Athens 1945.
Alf and the boys. Alf 2nd from left his good pal Ginger on the far right.